Detalles

Categoría: Noticias
Profesionales de estas dos áreas comentan los cambios que implicarán para sus trabajos las modificaciones al actual sistema impositivo.
Contadores y abogados podrían ser los grandes beneficiados con la eventual aprobación del proyecto de Reforma Tributaria, que actualmente se discute en el Congreso.

Estos profesionales aseguran que han registrado una mayor demanda, producto de las dudas de los contribuyentes en torno a la iniciativa que recaudará en régimen US$ 8.300 millones adicionales, según las proyecciones del Ministerio de Hacienda.

En esa línea, el vicepresidente administrativo del Colegio de Contadores, Maclovio Moenne-Loccoz, indica que "evidentemente" habrá una mayor demanda de los profesionales, por lo que "el contador tendrá una participación importante en el asesoramiento de los clientes".
No obstante, el representante del gremio, hace hincapié en que los profesionales "deberán tomar conciencia porque se viene la tarea difícil, necesariamente van a tener que capacitarse".

El abogado y socio de la consultora tributaria Salcedo & CIA, Marcelo Muñoz, ratifica que "las complejidades de la reforma ha hecho que los especialistas tributarios, como abogados y contadores y otros profesionales a fin, sean bastante valorados, debido a que son bastante escasos".

Ello, porque según Muñoz, hay muchas personas que quieren prepararse para el nuevo sistema y tener claro la forma de tributar para no entrar en errores. "Hay muchas personas que requieren ayuda para entender estas materias, entonces nosotros estamos experimentando naturalmente, y me parece que va aseguir así, un alza en la demanda en estas materias", enfatiza.
Un resultado similar ha experimentado CDR Abogados, cuyo socio tributario, Álvaro Ramírez, explica que "naturalmente que se ha generado un incremento importante en las consultas".
No obstante, matiza en que "más allá de informarles sobre las principales directrices de la reforma, responsablemente hemos señalado a los clientes que no podemos dar respuesta definitiva a  sus inquietudes o recomendar cursos de acción en tanto la nueva ley sea promulgada".
Si bien Ramírez asegura que es difícil hacer proyecciones de cuánto podría aumentar la demanda de este tipo de servicios, pronostica que "los requerimientos de asesoría debieran tener un incremento significativo en los próximos años. Lo anterior considerando la gradualidad con que los cambios van a entrar en vigencia, la nutrida regulación administrativa que deberá emitir el Servicio de Impuestos Internos y el incremento en la judicialización de los conflictos con la autoridad tributaria".

Mejores profesionales
El director ejecutivo del Centro de Estudios Tributarios (CET) de la Universidad de Chile, Gonzalo Polanco, asegura que a raíz de las complejidades los contribuyentes necesitarán de una mejor colaboración; "en otras palabras de profesionales con un mayor nivel de conocimientos, que sean capaces de administrar el sistema y que puedan entregar una asesoría que asegure al empresario un adecuado cumplimiento".

Por su parte, el profesor de la Facultad de Economía y Negocios de la Universidad San Sebastián, Hernán Villanueva, sostiene que por la reforma "deberíamos esperar personas más interiorizadas, que antes no se interesaban por temas tributarios".
Es por ello que se "amplía el rango de profesionales a ingenieros comerciales y economistas", que pueden prestar asesoramientos a las personas, pymes y grandes empresas.
Detalles

Categoría: Noticias
The 'rock star' economist sold out his London talk at the LSE – but his doomy prognosis isn't music to everyone's ears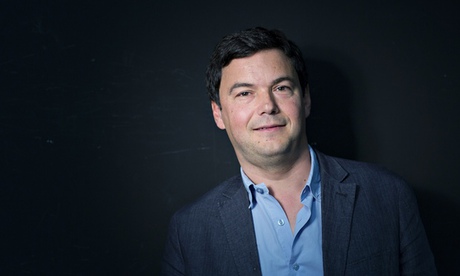 Thomas Piketty: 'I have no problem with inequality per se. Up to a point it can be a motivation for growth.' Photograph: Graeme Robertson
With all due respect to the "dismal science", this doesn't happen often: hundreds of people are queueing round the block for an economics lecture on a lovely summer's evening in London. And those are the people who have successfully booked seats. There's another queue of shifty-looking people hoping for return tickets and steeling themselves for disappointment. This, one might well think, is a microcosm of the dysfunctionally inegalitarian society under late capitalism that the speaker indicts in his book: a society cruelly divided between the haves and the have-nots.
And there are other divisions: black and white, young and old, City suits and flip-flop-sporting slackers, women and men, venerable baldies and twentysomething asymmetric fringes, post-endogenous growth theorists and their bitter foes, pre-post-endogenous growth theorists (sometimes known as endogenous growth theorists). But the most emblematic social division for our purposes is that between those in the queues who moan loudly about being gouged by the merchandising ("£30 for a book? They've got to be kidding. Who can afford that?") and those who've come clutching one, sometimes two copies of Capital in the Twenty-First Century, in the dewy-eyed hope that its author, Professor Thomas Piketty, will deign to sign it. Piketty later apologises for not putting the book online, saying it was because his publisher wouldn't like it: if he was really serious about reducing inequality, though, you'd think he'd ignore his publisher's compunctions.
Outside the Peacock Theatre, round the corner from the London School for Economics, the mood resembles an oversubscribed first night: it's ostensibly genteel and polite, but hides simmering resentments that could switch rapidly from sarcastic exchanges to elbow-shovings to full-on riot followed by zombie apocalypse if we don't all get in.
Don't these people know that they're queueing to hear about the historic shifts in the capital-income ratio, modifications to the Kuznets curve and the elasticity of substitution of labour? The counterintuitive answer is that quite a lot of them do. For those who have lived through austerity years that have made the rich richer and the poor more desperate, for those who read Richard Wilkinson and Kate Pickett's The Spirit Level: Why More Equal Societies Almost Always Do Better and wondered how we could become more Nordically egalitarian, Piketty has a message they want to hear: economics should be used for good rather than evil, to effectively redistribute wealth. Pikettians don't chant, but if they did it would go: "What do we want? An egalitarian shift in the ratio between g and r, where r is growth and g the return on capital. When do we want it? As soon as feasible, thanks."
Once we get inside the 999-seat theatre for the latest date on Piketty's sell-out world tour, our host, LSE Professor Tim Besley, says that tonight's guest has been described as a rock star. He doesn't mention that Piketty, earlier today, spent time doing what touring rock stars do (receiving the blessing of Saint Russell of Brand during a personal audience), but instead explains that the 43-year-old Frenchman once studied economic inequality at the LSE with Tony Atkinson, now honorary fellow of economics at Oxford. "He wasn't the only rock star to study at the LSE," says Besley. He's alluding, of course, to Mick Jagger who studied economics for a year at the LSE half a century ago and reportedly found it – imagine! – boring.
The lecture proves to be a greatest hits of his book, accompanied by visuals with charmingly low-spec graphs to clinch his central point. If we don't reform capitalism in the manner he suggests, Piketty argues, we risk going back to 19th-century wealth distribution.
Piketty's disquieting suggestion is that we are returning to pre-industrial levels of growth and wealth disparities at Regency levels. "That's why," a female Swiss journalist sitting next to me whispers, "feminism was wrong. Women should marry into capital rather than work." I'm not sure if that's what Piketty meant, but it's an interesting – if reactionary – corollary of his argument.
Piketty wants us to realise that the 20th century was unusual: rapid, unrepeatable population increases that helped accelerate growth, combined with shocks (two world wars, the Great Depression) that reduced the value of capital and so kept inequalities low. These are exceptions in human history rather than the rules. The 21st century won't be like the 20th, the professor predicts. If we don't act, the accumulation of capital in the hands of the very few will resemble the norms in the early 19th or 18th centuries.
Someone asks Piketty if what Margaret Thatcher proposed in the 1980s was right, namely that if you reduce inequality you reduce growth. "I have no problem with inequality per se," he replies. "Up to a point it can be a motivation for growth. When inequalities grow more extreme, it can be no good for growth. It leads to the perpetuation of inequality. Over time that stops mobility from happening."
The Frenchman is a genial lecturer, if one who uses comedy to lead us from cheerful uplands into the thickets of economic theory. Apparently, he says, it's not a joke that Amazon plans to replace workers with drones – and uses this story to make an elegant point about the elasticity of substitution of labour. I quite liked his barb about Downton Abbey: by 1913, land represented only 5% of capital so really wasn't as important as the drama suggests. Take that, Julian Fellowes.
As we stream out into the night, we are confronted by a new equation. If m is victims of Piketty mania and u the number of people who understand what he's on about, then while before the lecture, m>u, after it, the ratio is m<u. That, if not a solution to the problem of inequality, is an achievement.
Piketty splits
We asked attendees of Piketty's London talks where they stood on the economist's theories.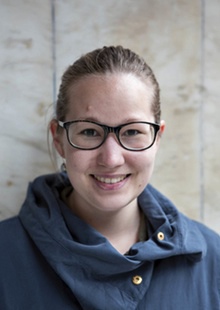 Nina Malli, 24, LSE postgraduate student, originally from Austria
I've just finished my thesis about inequality in developing countries, so I had to be here. In a sense, I don't really care if there are inequalities as long as they can be justified in improving the lives of the poor. What Piketty seems to be saying is that inequalities no longer help and that seems clear to me: in developing countries there is hereditary wealth, handed from the rich to the rich, so there is political stability for a few people who have the resources. That's not good enough. My professor says that Piketty's analysis of the data is careful enough, which is different from what the FT critique of his book said. He's not the only one engaged with the issue of inequality: I particularly like the work of Thomas Pogge [the German philosopher and director of the Global Justice Programme]. I don't think it's a coincidence so many intellectuals are thinking about this issue right now – something's gone wrong. I've bought the book and am going to read it.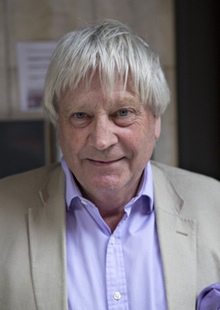 Ray Sheath, 73, campaigner, London
I think Piketty's analysis is too simplistic. Taxing the wealthy is a starting point, but if we're serious about correcting the problems of capitalism, we have to go deeper. In the 1990s, I was involved in the Democracy Project to encourage people to take control over their lives – very hard to do that when capitalism is globalised and our political systems are dysfunctional. Piketty doesn't address these issues, but he should. I'm also involved in the issue of trusteeship – this is something Piketty should be thinking about. Only through getting rid of the power of shareholders and dealing with the issue of ownership by establishing trusteeships in industry can we overcome the excesses of capitalism, and improve the well-being of society and social responsibility.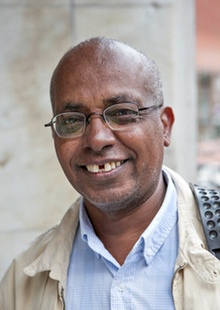 Musellem Adem, 60, secondary school maths teacher, London, originally from Eritrea
I haven't read the book yet, but I have read the FT review, which criticised his use of data, so I want to find out more about that. I'm interested in the issue of inequality particularly in rich countries like Britain. I came to Britain from Africa in 1979 and I didn't expect that people here would be so divided between rich and poor, that inequality would be an issue in a rich country, but it is, and increasingly so. I see income and wealth differences all the time even in the classes I teach. I still find "public schools", where Cameron and others in government went, confusing. Why are they called public when they are private and for the children of the rich?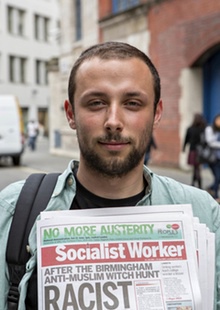 Tom Kay, 21, Socialist Worker employee, Sheffield
I welcome anybody who says that capitalism is corrupt, and it clearly is whether you look at what's happening in Iraq or the bedroom tax in Britain. Piketty says he's never read Marx, which is a shame. A Marxist analysis of economics is clearly what we need now. Really, I'm here to encourage people to attend Marxism 2014, a festival of ideas and resistance in ondon, in July. I like what he says about inequality being wrong, but I don't think his solutions go far enough. I agree with taxing the wealthy, but there is more to destroying capitalism than that.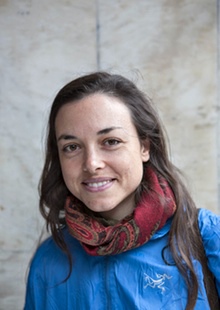 Laia Gordei, 30, journalism postgraduate student, originally from Barcelona
I'm not sure I'm convinced by his point of view because I think I'm more of a Marxist. He's more of a guru of the social democratic parties. I haven't read his book yet and I'm not sure I will. It's super-expensive: £30 for 700 pages. How can they charge so much for a book about inequality?

Detalles

Categoría: Noticias
El ministro del Medio Ambiente aseguró que hoy se reunirá con representantes de esa comunidad para conocer detalles del acercamiento.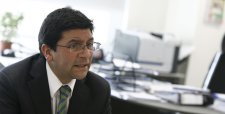 El ministro del Medio Ambiente, Pablo Badenier, valoró hoy el acuerdo al que llegó Barrick Gold con 15 de las 18 comunidades diaguitas afectadas por el proyecto Pascua Lama, pero aseguró que eso no resta el seguir con los procesos sancionatorios en curso contra la firma canadiense.
"Todos los procesos administrativos y sancionatorios van por un camino distinto. Eso no implica un cambio de trazado en esa línea", aseguró el secretario de Estado a radio Cooperativa.
Por lo mismo, el titular de Medio Ambiente adelantó que hoy se reunirá con representantes de comunidades Diaguitas con los que la compañía llegó a acuerdo.
"Es interesante que la empresa tenga acercamiento con las comunidades, porque aquí hay temas que exceden a las evaluaciones ambientales de los proyectos, pero que tienen una implicancia", explicó.
"Es interesante conocer los detalles de este acuerdo", agregó.
Cabe recordar que ayer la ministra de Minería, Aurora Williams -quien también valoró el acercamiento- recordó que la firma tiene pendiente aún, cumplir las observaciones realizadas por la autoridad ambiental, entre las que se encuentra la solución definitiva al sistema de manejo de aguas del proyecto, el que se encontraría en la fase provisoria a 4 meses de que se cumpla el plazo estimado por la propia empresa ante la Superintendencia de Medio Ambiente para completar las obras definitivas.
Detalles

Categoría: Noticias
Las AFP nuevamente se muestran como protagonistas, pues poseen un 35% aproximado de los bonos de la cadena de retail.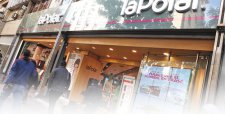 Tres juntas realizará La Polar los primeros días de julio. El primero de ese mes se reunirá con sus accionistas quienes deberán aprobar la emisión de un bono convertible por acciones, un aumento de capital para respaldar dicho instrumento y la modificación del convenio judicial preventivo.
Un día más tarde se presentarán ante los tenedores de bonos a quienes propondrán los cambios en sus instrumentos. Finalmente, dos días después, harán lo propio ante sus acreedores.
Sin embargo, la cita del 2 de julio, ante los tenedores de bonos será clave para el destino de la propuesta. Esto porque un 99% de las acreencias están en sus manos, salvo dos (el banco HSBC e Internacional) que en el proceso pasado no cambiaron sus instrumentos -pagarés o efectos de comercio- por bonos.
Así, lo que decidan los tenedores será lo que posteriormente se votará en la asamblea de acreedores, la que según entendidos se traduce en una mera formalidad, pues los mismos habrán aprobado dos días antes los cambios.
De esta forma, el quórum necesario durante la junta de acreedores para aprobar las modificaciones al convenio judicial preventivo estaría más que cumplido. La Polar necesita dos tercios de los acreedores y 75% de los créditos (montos) para aprobar los cambios.
En cualquier caso, serán las AFP nuevamente las protagonistas del proceso, pues poseen un 35% aproximado de los bonos de la cadena de retail, dicen cercanos a la firma. Los bancos, en tanto, ostentan alrededor de un 20% de éstos, por lo que su voz también sería importante.
Procedimiento

En el escenario de que todo quede aprobado, La Polar solicitará a la Superintendencia de Valores y Seguros que apruebe la emisión de acciones para el aumento de capital y el bono convertible. Esto -estima el mercado- tardaría unos dos meses. Ahí vendría el periodo de opción preferente para los accionistas actuales de La Polar que quisieran acudir el aumento, que tarda 30 días. Por tanto, todo el proceso de renegociación podría tardar entre tres y cuatro meses en implementarse.
Sólo se produciría un retraso en caso de que en la junta de tenedores de bonos se cambie en algo la propuesta previamente aprobada por la junta de accionistas. En dicho caso, habría que volver a citar a junta de accionistas, para que den el visto bueno a los cambios. Ahí, se repite el proceso: junta de bonistas y luego de acreedores. En todo caso, esto no debería tardar más de 15 días a lo ya estimado.
Desde entonces, los acreedores tendrán la posibilidad de cambiar su actual bono por otro convertible en acciones, para que sea usado cuando deseen, con respaldo en la emisión que se pretende realizar.
En caso de que algún accionista decidiera acudir al aumento de capital, la compañía contaría con efectivo para prepagar algo de las acreencias, dicen entendidos.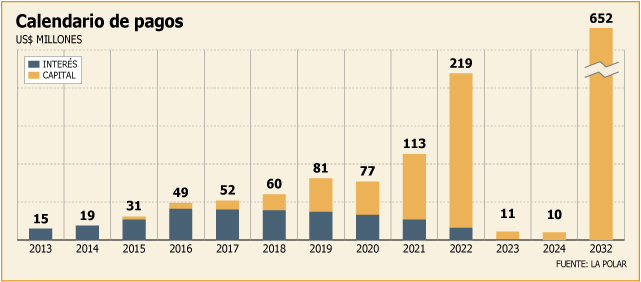 LA RUTA DE LA NEGOCIACIÓN
Salida de Colombia A fines de febrero La Polar decide salir de Colombia, pues no tenía los resultados esperados.
Modificar el convenio El 10 de abril el directorio decide dar inicio a un proceso de modificación del convenio judicial preventivo.
Reuniones con bonistas y acreedores A mediados de abril y luego de mayo, La Polar se reúne con sus bonistas y acreedores, respectivamente.
Sale Lecaros El pasado 2 de junio, el directorio anunció la salida de Patricio Lecaros, gerente general del retailer, quien permanecerá hasta que se encuentre su reemplazante.
Las juntas Los próximos 1, 2 y 4 de julio se realizarán las juntas que deberán aprobar el aumento de capital y cambio del convenio.
DECRETAN MEDIDA PRECAUTORIA CONTRA FITCH CHILE
En el marco del juicio que se iniciara por la demanda de La Polar en contra de la clasificadora de riesgos Fitch Chile, el Noveno Juzgado Civil de Santiago, acogiendo la solicitud presentada por el retailer, ordenó el cuatro de junio la retención de dineros contenidos en la cuenta corriente de la clasificadora. La demanda de Empresas La Polar fue presentada en agosto del año 2011 y tiene por objeto que Fitch Chile sea condenada a restituir todas las sumas que percibió de La Polar por los servicios de clasificación que prestó (monto que el Tribunal ha ordenado precautoriar), además de indemnizar todos los perjuicios patrimoniales y morales que la empresa sufrió como consecuencia del que considera deficiente desempeño de la clasificadora, incluyendo pérdida de ventas y valor de marca. La Polar había solicitado que se retuviera un monto de $ 500 millones, aunque el tribunal sólo ordenó retener $ 51 millones por concepto de pagos de servicios. Esta acción se suma a las demandas ya presentadas por la empresa en contra de la otra clasificadora de riesgos que prestó servicios a La Polar durante la pasada administración (Feller Rate), y en contra la ex auditora externa, PricewaterhouseCoopers.
Detalles

Categoría: Noticias
Henry Jackson Society's pre-emptive PR offensive seeks to popularise parasitic economic growth for the few

Prince Charles, Prince of Wales talks to Christine Lagarde, Managing Director of the International Monetary fund, before the start of the Inclusive Capitalism Conference at the Mansion House on May 27, 2014 in London, United Kingdom. Photograph: WPA Pool/Getty Images
Yesterday's Conference on Inclusive Capitalism co-hosted by the City of London Corporation and EL Rothschild investment firm, brought together the people who control a third of the world's liquid assets – the most powerful financial and business elites – to discuss the need for a more socially responsible form of capitalism that benefits everyone, not just a wealthy minority.
Leading financiers referred to statistics on rising global inequalities and the role of banks and corporations in marginalising the majority while accelerating systemic financial risk – vindicating the need for change.
While the self-reflective recognition by global capitalism's leaders that business-as-usual cannot continue is welcome, sadly the event represented less a meaningful shift of direction than a barely transparent effort to rehabilitate a parasitical economic system on the brink of facing a global uprising.
Central to the proceedings was an undercurrent of elite fear that the increasing disenfranchisement of the vast majority of the planetary population under decades of capitalist business-as-usual could well be its own undoing.
The Conference on Inclusive Capitalism is the brainchild of the Henry Jackson Society (HJS), a little-known but influential British think tank with distinctly neoconservative and xenophobic leanings. In May 2012, HJS executive director Alan Mendoza explained the thinking behind the project:
"… we felt that such was public disgust with the system, there was a very real danger that politicians could seek to remedy the situation by legislating capitalism out of business."
He claimed that HJS research showed that "the only real solutions that can be put forward to restore trust in the system, and which actually stand a chance of bringing economic prosperity, are being led by the private, rather than the public, sector."
The Initiative for Inclusive Capitalism's recommendations for reform seem well-meaning at first glance, but in reality barely skim the surface of capitalism's growing crisis tendencies: giant corporations should invest in more job training, should encourage positive relationships and partnerships with small- and medium-sized businesses, and – while not jettisoning quarterly turnovers – should also account for ways of sustaining long-term value for shareholders.
The impetus for this, however, lies in the growing recognition that if such reforms are not pursued, global capitalists will be overthrown by the very populations currently overwhelmingly marginalised by their self-serving activity. As co-chair of the HJS Inclusive Capitalism taskforce, McKinsey managing director Dominic Barton, explained from his meetings with over 400 business and government leaders worldwide that:
"… there is growing concern that if the fundamental issues revealed in the crisis remain unaddressed and the system fails again, the social contract between the capitalist system and the citizenry may truly rupture, with unpredictable but severely damaging results."
Among those "damaging results" – apart from the potential disruption to profits and the capitalist system itself - is the potential failure to capitalise on the finding by "corporate-finance experts" that "70 to 90 percent of a company's value is related to cash flows expected three or more years out."
Indeed, as the New York Observer reported after the US launch of the Henry Jackson Initiative for Inclusive Capitalism, the rather thin proposals for reform "seemed less important than bringing business leaders together to address a more central concern: In an era of rising income inequality and grim economic outlook, people seemed to be losing confidence in capitalism altogether."
Lady Lynn Forester de Rothschild, who co-hosted yesterday's conference, told the NY Observer why she was concerned:
"I think that a lot of kids have neither money nor hope, and that's really bad. Because then they're going to get mad at America. What our hope for this initiative, is that through all the efforts of all of the decent CEOs, all the decent kids without a job feel optimistic."
Yep. Feel optimistic. PR is the name of the game.
"I believe that it is our duty to help make all people believe that the elevator is working for them… that whatever the station of your birth, you can get on that elevator to success," de Rothschild told Chinese business leaders last year:
"At the moment, that faith and confidence is under siege in America… As business people, we have a pragmatic reason to get it right for everyone – so that the government does not intervene in unproductive ways with business… I think that it is imperative for us to restore faith in capitalism and in free markets."
According to the very 2011 City of London Corporation report which recommended funding the HJS inclusive capitalism project, one of its core goals is undermining public support for "increased regulation" and "greater state" involvement in the economy, while simultaneously deterring calls to "punish those deemed responsible for having caused the crisis":
"Following the financial crisis of 2008, the Western capitalist system has been perceived to be in crisis. Although the financial recovery is now underway in Europe and America, albeit unevenly and in some cases with the risk of further adjustments, the legacy of the sudden nature of the crash lives on."
The report, written by the City of London's director of public relations, continues to note that "the fabric of the capitalist system has come in for protracted scrutiny," causing governments to "confuse the need for reasoned and rational change" with "the desire to punish those deemed responsible for having caused the crisis." But this would mean that "the capitalist model is liable to have the freedoms and ideology essential to its success corroded."
Far from acknowledging the predatory and unequalising impact of neoliberal capitalism, the document shows that the inclusive capitalism project is concerned with PR to promote "a more nuanced view of society," without which "there is a risk that… we will be led down a policy path of increased regulation and greater state control of institutions, businesses and the people at the heart of them, which will fatally cripple the very system that has been responsible for economic prosperity."
The project is thus designed "to influence political and business opinion" and to target public opinion through a "media campaign that seeks to engage major outlets."
The Henry Jackson Initiative for Inclusive Capitalism is therefore an elite response to the recognition that capitalism in its current form is unsustainable, likely to hit another crisis, and already generating massive popular resistance.
Its proposed reforms therefore amount to token PR moves to appease the disenfranchised masses. Consequently, they fail to address the very same accelerating profit-oriented systemic risks that will lead to another financial crash before decade's end.
Their focus, in de Rothschild's words in the Wall Street Journal, is cosmetic: repairing "capitalism's bruised image" in order to protect the "common long-term interests of investors and of the capitalist system."
That is why the Inclusive Capitalism Initiative has nothing to say about reversing the neoliberal pseudo-development policies which, during capitalism's so-called 'Golden Age', widened inequality and retarded growth for "the vast majority of low income and middle-income countries" according to a UN report - including "reduced progress for almost all the social indicators that are available to measure health and educational outcomes" from 1980 to 2005.
Instead, proposed 'reforms' offer ways to rehabilitate perceptions of powerful businesses and corporations, in order to head-off rising worker discontent and thus keep the system going, while continuing to maximise profits for the few at the expense of the planet.
This is not a surprise considering the parochial financial and political interests the Henry Jackson Society appears to represent: the very same neoconservative elites that lobbied for the Iraq War and endorse mass NSA surveillance of western and non-western citizens alike.
Indeed, there is little "inclusive" about the capitalism that HJS' risk consultancy project, Strategic Analysis, seeks to protect, when it advertises its quarterly research reports on "the oil and gas sector in all twenty" countries in the Middle East and North Africa (MENA). Those reports aim to highlight "the opportunities for investors" as well as "risks to their business."
Just last month, HJS organised a conference on mitigating risks in the Arab world to discuss "methods for protecting your business interests, assets and people," including "how to plan against and mitigate losses… caused by business interruption." The focus of the conference was protecting the invariably fossil fueled interests of British and American investors and corporates in MENA – the interests and wishes of local populations was not a relevant 'security' concern.
The conference's several corporate sponsors included the Control Risks Group, a British private defence contractor that has serviced Halliburton and the UK Foreign Office in postwar Iraq, and is a member of the Energy Industry Council - the largest trade association for British companies servicing the world's energy industries.
The "inclusivity" of this new brand of capitalism is also apparent in HJS' longtime employment of climate denier Raheem Kassam, who now runs the UK branch of the American Breitbart news network, one of whose contributors called for Americans "to start slaughtering Muslims in the street, all of them."
Perhaps the final nail in the coffin of HJS' vision of capitalist "inclusivity" is associate director Douglas Murray's views about Europe's alleged Muslim problem, of which he said in Dutch Parliament: "Conditions for Muslims in Europe must be made harder across the board."
Earlier this year, Murray's fear-mongering targeted the supposed "startling rise in Muslim infants" in Britain, a problem that explains why "white British people" are "losing their country." London, Murray wrote, "has become a foreign country" in which "'white Britons' are now in a minority," and "there aren't enough white people around" to make its boroughs "diverse."
So abhorrent did the Conservative front-bench find Murray's innumerable xenophobic remarks about European Muslims, reported Paul Goodman, the Tory Party broke off relations with his Center for Social Cohesion before he revitalised himself by joining forces with HJS.
Yet this is the same neocon ideology of "inclusive" market freedom around which the forces of global capitalism are remobilising, in the name of "sustainable" prosperity for all.
They must be having a laugh.
Dr. Nafeez Ahmed is an international security journalist and academic. He is the author of A User's Guide to the Crisis of Civilization: And How to Save It, and the forthcoming science fiction thriller, Zero Point. Follow him on Facebook and Twitter @nafeezahmed. [Emphasis in quotes was added]